SurveyTime is a legit and paying survey website that pays $1 instantly to your PayPal account after completing a survey. After reading this SurveyTime review article, create an account and complete a survey. Surveys in this website usually takes maximum 10-15 minutes to be completed. Desktop surveys and mobile surveys both are available in the website. Each survey will pay you $1. It's not matter from which device you completed the survey. There are two payment methods are available. You can will get your money in PayPal instantly or Amazon Gift Card.
SurveyTime Review
Rating: 5/5
$1/survey instant in PayPal
I have worked for testing the website is it really pays or not. Just see what happens!
Click on the "Start Now" button to earn $1 per survey in PayPal
First I created my account in the website and then got an survey, I have completed it and setup my PayPal email. I have received my $1 for doing the survey instantly on my PayPal account.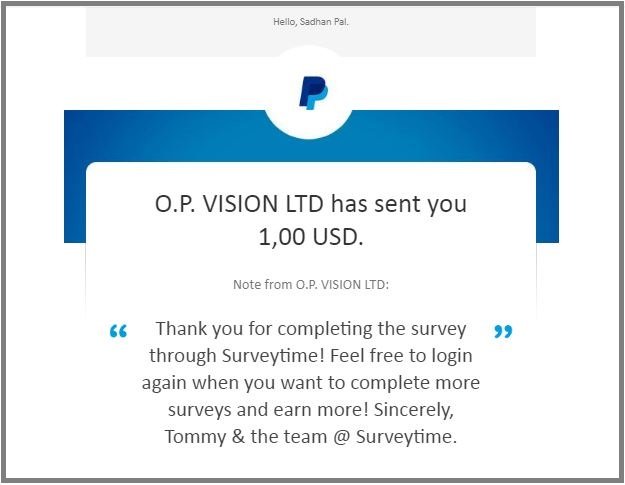 You can see my payment proofs. There is no doubt about the websites legitimacy. So, sign up right now on the website and complete a survey. If you can't see any survey after creating account. Enable the notifications for browser and email both to inform you when survey will be available. Simple!
Recommended: